That's right, yesterday Raspberry Pi unveiled the new
Model A+
and it looks pretty cool, and ridiculously inexpensive.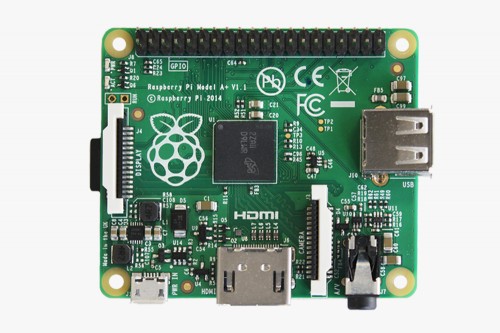 A smaller, lighter B+. While there is no RJ-45 Ethernet, 256MB RAM and only one USB port; it still manages to keep the 40 GPIO pins of the B+. It also manages to keep the display connector, camera connector and HDMI port.
All these omissions have an upside: first it has significantly lower power consumption which I think will give it a lot more portable potential. Second, the price. 20 bucks? Crazy cheap. I'm buying one for me and one for the kids.
It'll never replace the B+ but it'll be great for a lot of applications where the B+ would be overkill.
Here's a good review: